Apply for and use Deskpool software licenses
After Deskpool is installed, it will be tried for 30 days by default. If you have purchased a software license, you can apply for a license.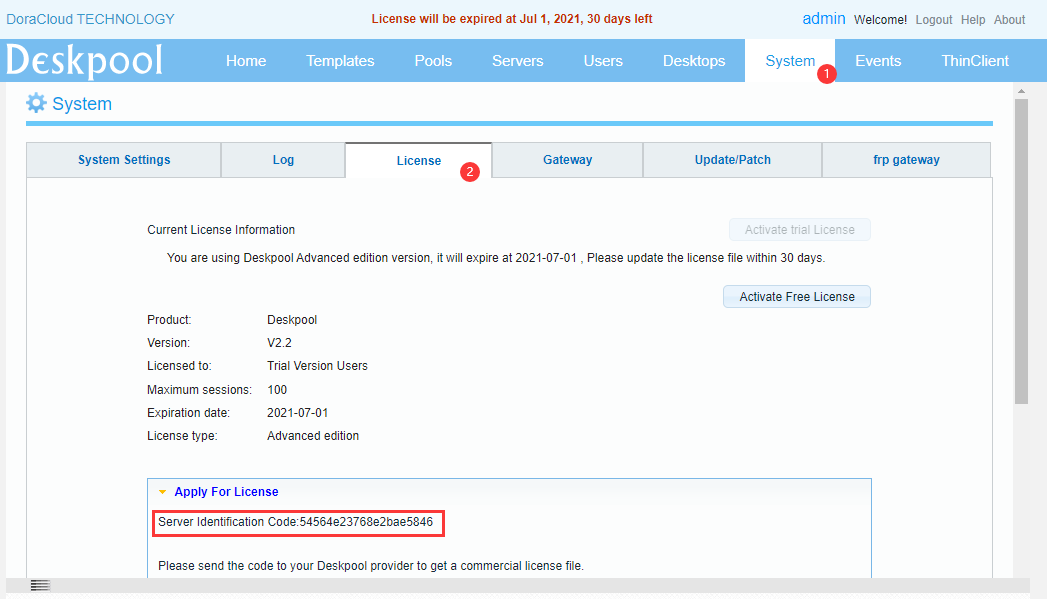 Send the Server Identification Code to the Deskpool vendor to obtain the commercial License file.
As shown in the picture, select "Browse", select the license file you received, and then click "Update".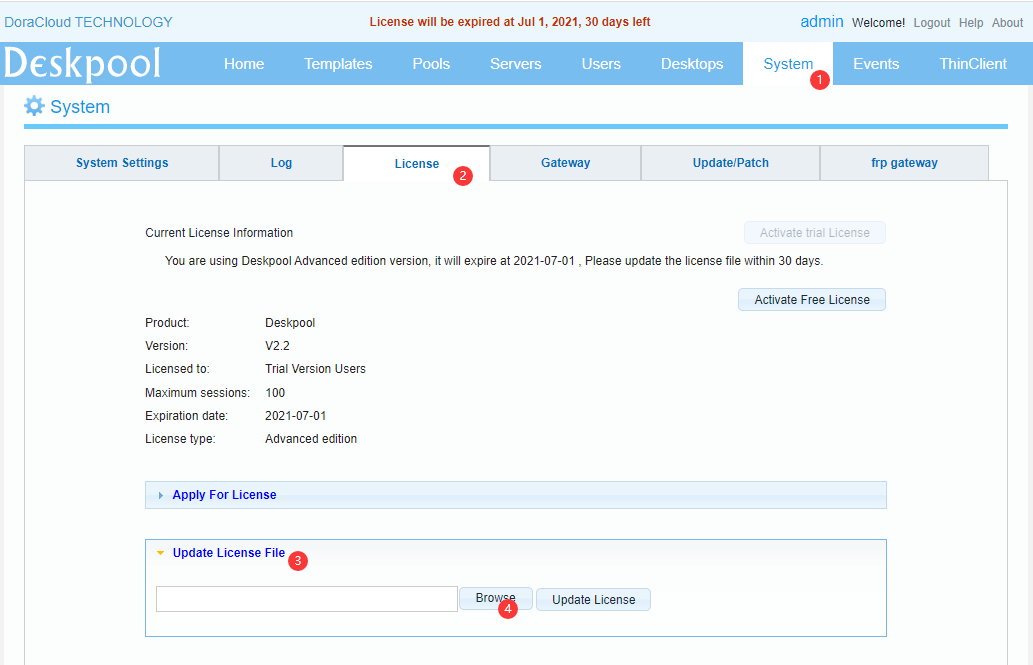 After the License update is completed, check the License information to see if it is correct.